Today is the day! It's coming at at Ellorascave. I really hope that if you enjoy any of my other books that you'll see how I can do with werewolves. LOL. Here's the blurb ( blogspot has been acting up for me so I'm going to make this short so if it goes on the fritz again... I got my blog out first! LOL).
Blurb - and
LINK
It's werewolf mating season. All the males are in heat and the driving, sexual lust of their beasts is almost uncontrollable. Mika is human, in an alley, surrounded by four horny werewolves. She knows she's in deep shit. A tall, handsome werewolf rescues her then demands payment. Hot, sweaty, intimate payment.
Grady is a half breed whose his human mother abandoned him to his werewolf father, so he knows human women just aren't safe to fall in love with. The wolf within him wants Mika as his mate, but Grady will not give in. Never. Ever. He's willing to fight his emotions and his beast, no matter how much sexy Mika tempts him.
But neither of them expected her Uncle Omar to assign Grady to protect her from other males—24/7, in her home, sleeping just down the hall. Mika decides to make the best of her vacation and keep the hot wolf in her bed. Grady can't resist the scorching sex, but he is determined to resist the bond.
I hope everyone has a wonderful weekend and for those of you who celebrate it... Happy Labor Day!
And last bit of news.... here's the new bookcover for Touching Ice!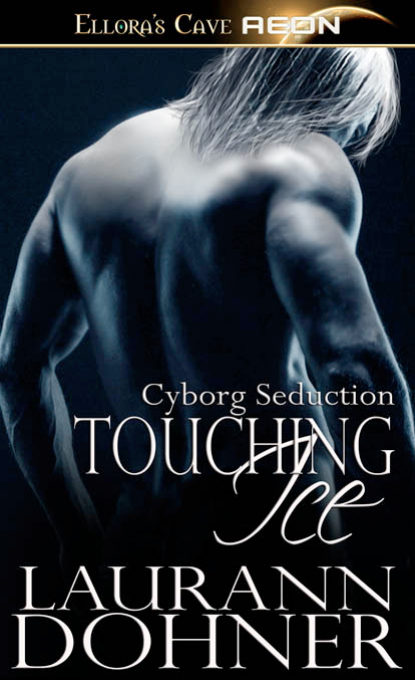 (4th Cyborg Seduction book...coming soon!!!)